Carol-Anne Day
Born

Carol-Anne Day

March 26, 1986 (age 29)

Occupation
Carol-Anne Day (born March 26, 1986 in Calgary, Alberta) is a Canadian voice actress, actress, and musician who is known for roles in English-dubbed anime.
One of the TV shows that was a part of is D.I.C.E
She did more than one role in Scan2go. Not just P.E.L, but also Hebina, and Pansy.
She also voice-acted a plenty of characters from different anime:
Paruko Nanana
Dynamis
Lightning Speed Tsukiusagi
Misaki Tokura
Misae Anjou
Marie Yamano
Paruko Nanana
Gummy Slime
Ninja Leaper, Sarutobi
Medusa
Misaki Tokura
Misaki Tokura
Mai Tobita
Aichi's Mother
Sharn (young)
Menchi
Madoka Wakamatsu
Acchan
Nobue Ito
Purple Sweet Potato Mont Blanc Commercial
Mai Tokiha
Navigator
Hikaru Usada / Rabi~en~Rose
Four Murasame
Yanagi Sakoshita
Valese
Allenby Beardsly
Fiona
Chidori Kuruma
Chi-Chi (Teen)
Akane Kimidori
Gallery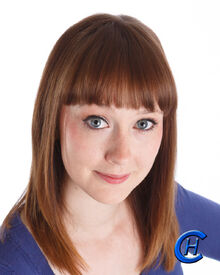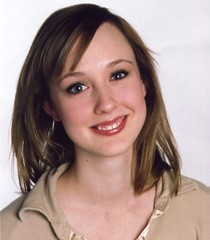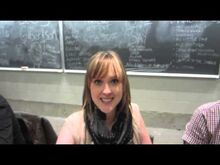 Ad blocker interference detected!
Wikia is a free-to-use site that makes money from advertising. We have a modified experience for viewers using ad blockers

Wikia is not accessible if you've made further modifications. Remove the custom ad blocker rule(s) and the page will load as expected.