Joel Crichton is a Canadian voice-actor, actor, and writer who is known as the writer of Year After Year, Salt Water, and Zombie #1.
He voice-acted few characters of different anime:
Germlin
Loki
Diego
Taishi Miwa
and Jared/Endon(adolescent)
He also released an album called Pins On a Map where he made: The Storm, Aquaphobia,Pins On a Map,and Sleepless.
Gallery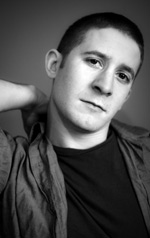 Ad blocker interference detected!
Wikia is a free-to-use site that makes money from advertising. We have a modified experience for viewers using ad blockers

Wikia is not accessible if you've made further modifications. Remove the custom ad blocker rule(s) and the page will load as expected.